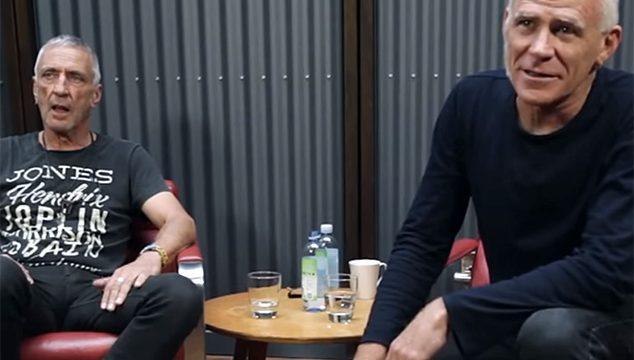 John Waters – Looking through a glass onion interview.
"Looking through a Glass Onion": extended interview and song with John Waters and Stewart D'Arrietta for pationpics.com .
Click here to view the entire interview.
In this entertaining and candid interview, two of Australia's finest musician/entertainers talk frankly about the history, motivation and journey of their John Lennon show "Looking through a Glass Onion", from it's inception over 20 years ago to the current lean, powerful incarnation, and how they are finally taking it to Lennon's home town, New York.
Insightful, passionate and at times utterly hilarious, they share stories and thoughts on everything from John Lennon's life and music, Yoko Ono's profound impact, outrageous vilification and implacable dignity, to the wise words of a guy called Babu, easily riffing off each other like the old mates and fine raconteurs they are.
Finishing off with a stunning musical performance, this is a must-see, and an utter treat for both John Lennon fans and the uninitiated alike.
Produced by pationpics.com
Featuring: John Waters & Stewart D'Arrietta
Interviewer: Margi Gibb
Production manager: Kerrie Pacholli
Cameras: Enzo Liuzzi, www.liuzziphotography.com.au , and
Sam Tabone, sammizphoto.com
Sound recording and mixing, video edit and post production:
Alexander Stuart Black, violindeed.com
"How", "Working Class Hero"
Music and lyrics: John Lennon
Special Thanks:
John and Stewart
Tolarno Hotel, St Kilda, Australia
Dianna O'Neill