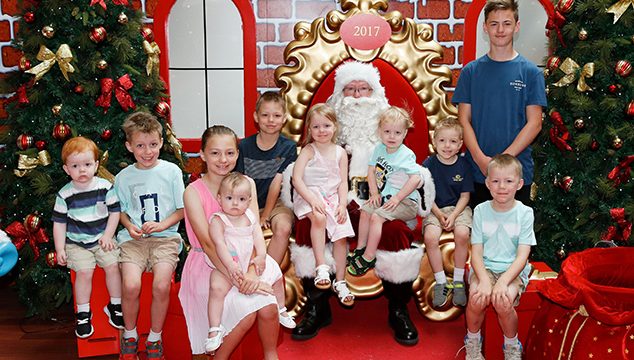 There will be 150 presents under the tree this Christmas!
A pregnant mother-of-ten has revealed how she manages Christmas for her extra large family – from wrapping more than 150 presents to go under the tree to controlling the chaos as her children tear into the gifts on the day.
For Malinda, 33, and her husband Erik, also 33, the silly season is just an extension of the 'organised chaos' of their life with ten children – from planning monster meals to making sure every child has enough gifts under the tree.
Daily Mail Australia caught the family on their annual trip to see Santa at Westfield Fountain Gate in Melbourne on Thursday – capturing the behind-the-scenes fun and finding out what it is really like preparing for the day.
Read more: http://www.dailymail.co.uk/news/article-5177525/Mother-ten-reveals-reality-Christmas-big-family.html#ixzz51DPiY5o2