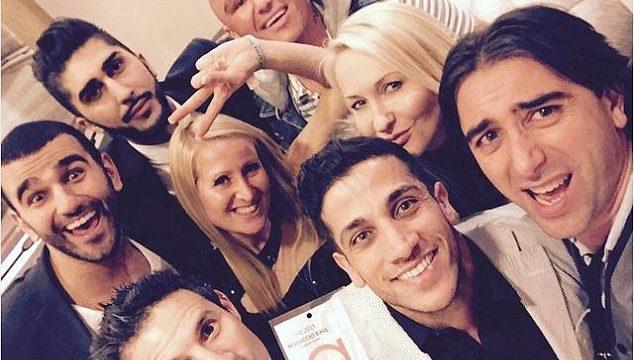 Enzo & Sam with Firass Dirani
Firass Dirani attended the Belluccio Ball, a function which celebrates haute couture and the brand's newest collection. Enzo and Sam were the exclusive photographers (as part of the A Listers) and throughout the night had several interviews with a variety of celebrities.
One of the main guests there was Firass Dirani, star of House Husbands and Underbelly. Having broken the ice, Firass and the boys began to click and as a result a simple selfie that Enzo took on his mobile phone to put up on social media ended up featuring in the Daily Mail the very next day.
Click on the link to read the whole story.